This page is for the information and specifications on sponsored social media posts.
Facebook
Booking/Copy
All social bookings must be made on Ad.net and the copy (images/text/links etc.) submitted here: www.mortonsdigital.co.uk/ads
A booking for each post must be made on Ad.net separately. e.g. one per Facebook page, we can't accept one URN for multiple posts. Bookings are made on Ad.net for a single day, for the day of the intended share.
Posts are sold on a single post 'insertion', these will be posted once and move down the timeline organically. Please book for 1 day only on Adnet. Reshares will require separate URNs.
Please refer to your rate cards for minimum prices.
Branded Content Linking
The post must link via Facebooks 'Branded Content' to another official Facebook Page as per Facebook's T&C's. (This cannot be a personal profile, group, event etc.)
This link must be made whether the post has been paid for or any exchange in kind has been made, e.g. contra deals, sweeteners etc. Further information on Branded Content can be found here>>
The link will allow the advertiser to track the activity of the post also.
Content
All posts must be original posts mage by the magazine Page, we cannot share an existing post from another Page.
Links: The advertiser can supply a link to a URL (web address), this can go in the post copy text and/or can create the main post preview and artwork.
Copy: Text can be placed into the post as the main part of what is being shared or as part of the other content. We advise a maximum of around 18 words for all words to be visible otherwise the post will be cut short and the remaining text will only show once a user has clicked '…' which reduces exposure. Please remember to put this text in the notes field on the Digital Ad Booking form.
Artwork: If artwork is required as an image only, it should be a 1200px square (displays at 470px on wall/feed). If the artwork is required to take the place of a link image preview this needs to be 1200x630px (displays at 470px on wall/feed). https://louisem.com/3838/facebook-link-thumbnail-image-sizes
Video: If a video is to be shared, this must be uploaded to the advertiser's Page first and from here we would link to this from our post. This can also be done with YouTube videos but these often don't autoplay.
Boosted Posts
For a boosted post we will need to raise a PO, for this we need a separate URN for the boosted part from the post. E.g:
If the total amount charged is £250, so £100 is for the post then £130 is for the boost, plus a £20 admin fee for processing the boost, then it needs to be three separate bookings on Ad.net of:
Magazine Social Media: Social Media Post @ £100
Magazine Social Media: Social Media Boost @ £130
Magazine Social Media: Social Media Boost Admin @ £20
Boosted posts are to be booked on Ad.net with the start and end date of the intended share dates. Information that must also we supplied with the Digital Booking form are any demorgraphic information for targeting, e.g. Age, Sex, Location, Interests etc.
Again, facebook Ad T&C's must be met along with Mortons. Facebooks can be viewed here>>
Competitions
If a competition is to be promoted the following link will be included on the bottom of the post:
"This competition is run by 'xxx' and is no way associated with 'magazine title'."
If you wish to run a competition in association with your title please speak with Marketing.
Notes
If you have any questions or are unsure of anything, please speak with the digital department before making the booking.
All posts must comply with Facebook's own T&C's. All posts must comply with Mortons Media Groups advertising guidelines.
<<Return to Advert Submission Form
Examples
Post with Copy Text & Image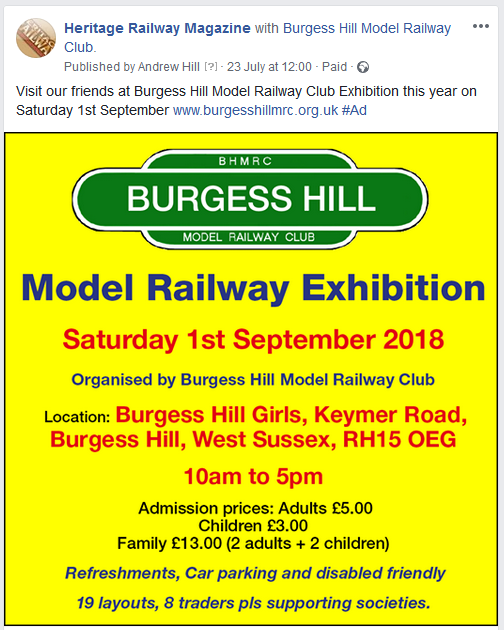 Post with Copy Text & Link Preview